Push &nbsp To &nbsp Call &nbsp Us
Door Surgeon Garage Door Repair Service Mobile Calgary
Fast, on-site Calgary mobile garage door repair, fix, adjust or replacement
Mobile Garage Door Repair, Fix or Adjust in Calgary
Door Surgeon's mobile Calgary professional garage door repair servicemen are available to come to your home garage door, apartment or business garage door repair, fix or adjustment needs day or night. Calgary Garage door repair, fix or adjustments can be made even weekends or evenings. Door Surgeon Garage Door Repair Service Mobile Calgary trucks stock a wide variety of parts in order to complete the repair, adjustment or replacement of garage door components usually on the first visit. If you have a garage door with a vehicle trapped inside, Door Surgeon's mobile garage door repair, fix, adjust serviceman will open the door to allow your vehicle to be removed safely. Garage door springs, Garage door rollers, Garage door hinges, Garage door cables, Garage door drums and Garage door remote controls can all be repaired, fixed, adjusted or replaced. Door Surgeon Calgary garage door, professionally trained, service garage door repair handymen are here to help.
If you wish to book a Garage door repair appointment, or have any questions about garage door repair or garage door replacement, feel free to call our garage door repair centre in Calgary at 403-770-5625.
---
Home Garage Door Repair, Fix, Adjust or Replacement
Safe, professional mobile garage door repair and maintenance in Calgary
Door Surgeon's trained, professional mobile garage door repair maintenance man will come to your home and make the garage door repairs, adjustments and replacement of garage door parts to make your garage door operate safely. Garage door repair maintenance can be performed on a regular schedule to avoid injury or accidents from faulty garage door operations.
---
Let Calgary Door Surgeon Complete Home Garage Door Repair Service Before It's Too Late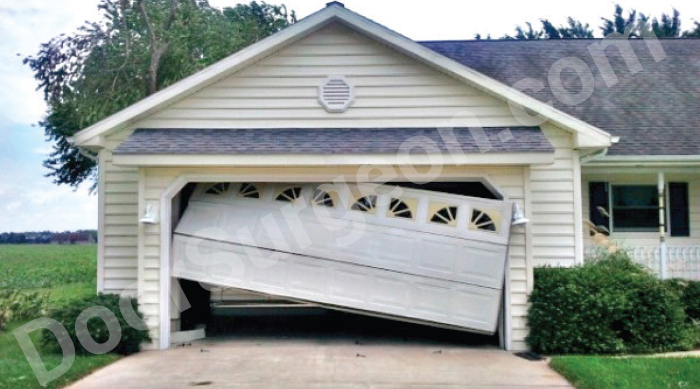 Door Surgeon, tested tough garage doors and hardware repair, fix and adjustments
In rain, snow, day or night, Door Surgeon are the folks to call. Door Surgeon bring service trucks right to your site garage doors big or small. Door Surgeon gets you working mighty fine. Door Surgeon door hardware built to last. Roll'em up roll'em down promise Door Surgeon will be there. Sales and service from the folks who care. Door Surgeon Tested Tough Garage Door repair and Hardware Calgary.
---
Mobile Garage Door Repair & Replacement Service Calgary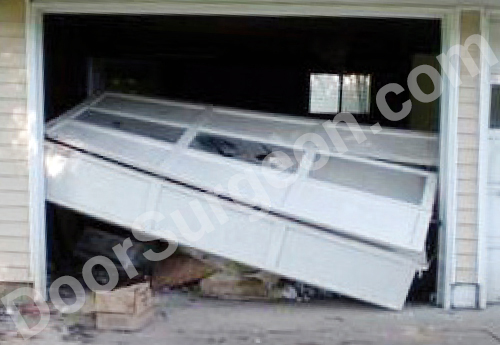 Mobile garage door repair and replacement fast, at home or commercial service
Call Door Surgeon's mobile garage door repair service dispatcher before it's too late. Door Surgeon's garage door job coordinator will book an appointment for you that will match the day and time that will be available to best make garage door repairs and garage door adjustments. If your garage door repair is needed in an emergency then Door Surgeon's garage door repair job coordinator will do their best to have a garage door repair serviceman come to adjust or repair your garage door as soon as possible. Door Surgeon's garage door servicemen have been trained to make garage door repairs to wood garage doors, repair steel garage doors and repair insulated garage doors, single or double car garage doors, old or new. Big or small Door Surgeon's mobile garage door repair service can do it all.
---
Mobile garage door service repair and replacement
Tested Tough garage doors and hardware Calgary. Commercial and home garage door spring repair, garage door hinge repair, garage door rollers repaired. Garage door cables replaced & garage door drums repaired. Garage door remotes replaced, garage door weatherstrip replaced and garage door openers repaired. Door Surgeon's mobile garage door service trucks stock common garage door parts.
In rain or snow regardless of weather Door Surgeon's mobile garage door service will come to repair residential and commercial broken garage doors.
Door Surgeon brings mobile garage door repair trucks right to your home or business to fix, adjust and repair garage doors big or small.
Door Surgeon gets garage doors working fast with garage door hardware and garage door repairs made to last.
Roll 'em up or Roll 'em down Door Surgeon can be there.
For garage door sales and service and garage door parts its got to be Door Surgeon's mobile garage door repair service.
Door Surgeon provides garage door hardware repair
---
Follow these links for related pages
---
Door Surgeon Mobile Garage Door Repair Service in Calgary & Area:
Northeast Calgary, Northwest Calgary, Southeast Calgary, Southwest Calgary, Rocky Ridge, Arbour Lake, Edgemont, Huntington Hills, Taradale, Springbank Hill, Altadore, Forest Lawn, Forest Heights, Acadia, Lake Bonavista, Shawnessy, Midnapore, McKenzie Town and surrounding areas.
Also providing mobile service to surrounding areas of Calgary:
Rocky View County, Wheatland County, Foothills County
---
Door Surgeon Garage Door Repair Fix & Adjust Service Centre Shop Location:
Garage Door Repair Parts & Service Centre: Unit D, 2020 32 Ave NE, Calgary, Alberta, T2E 9A7
Find us in Calgary:
Located South-side of 32 Ave, East of the Deerfoot Trail, West of Barlow Trail, South of Calgary International Airport.
Unit D, 2020 32 Avenue NE, Calgary, Alberta, T2E 9A7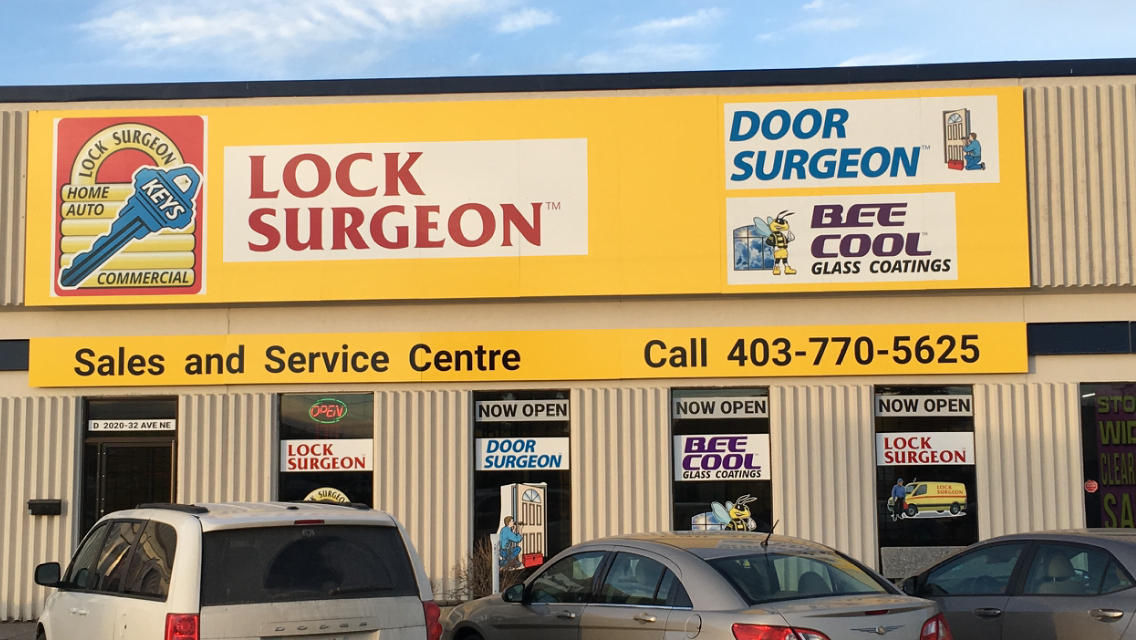 Unit D, 2020 32 Avenue NE, Calgary, Alberta, T2E 9A7
---
Video transcript of basic garage door repair information - matches below full video clip
Garage doors, like everything in your home need to be maintained every now and then. Theres a lot of moving, sliding and stretching parts here, working in symphony, with tight tolerances, high tensions and electricity. They need occasional tweaking and maintenance or else... or else what? Your garage door won't open? So what? We count on things to run smoothly and we count on our vehicle, we count on our appliances, we count on our heating and air conditioning, and we count on our garage door systems. If your garage door doesn't work and your car is stuck inside then you can't make an appointment, can't make it to work, can't get the kids to school, then it's an emergency.
In those rare situations when you are unable to get your door to open electrically there is a way to get your garage door to release by hand. Usually you will have a release cord hanging down from your system that releases the garage door from the electric garage door opener, let go of your cord, reach down and lift the door by hand.
The stored energy in the spring counter-balance system combined with the weight of the garage door will be very unforgiving if not approached with the proper tools and knowledge. One thing that we do see frequently when a home owner tries to work on these systems on their own, they do get injured, and we know it because the blood trail starts here and trickles on into the house. So what looks very innocent when the door is closed is actually an extremely dangerous portion of the garage door. Anywhere up in here where the spring mounts together with it's mounting plate or on the other end where you apply the actually tension too, both of those areas are very dangerous, so to let you know about those we apply these caution tags or warning tags to let you know you to stay clear it can hurt.
Garage Doors and Children
- Children need to be taught to keep their fingers away from section joints and their hands away from the door. They need to know not to play under or near a garage door, also that the transmitters in the car or the buttons on the wall are not to be touched, not to be played with. In general what you want to teach your children is that the garage door is not a toy.
In 1993 there was a change to the garage door opener industry and a requirement to have a photo electric sensor installed with all garage door openers. If you've ever had a problem with a garage door closing it could just be the photo sensor. These brackets can easily be out of alignment and adjusted by hand and an easy adjustment by hand may be all you need to get your garage door working again and save you the cost of having someone come out and look at it.
Another little tip for garage door openers, the manufacturers provide for up to 100 watts of lighting capacity, why not put in a 40 to 60 watt appliance grade light bulb save a little energy and it will light up the garage just as well.
For those of you that have an older garage door where the springs stretch vertically or horizontally along the side a very important thing to have is a safety retention cable within the coils of the spring, when these springs break, and the will a lot of damage can occur. We've seen them embedded in the front walls of your house, pushed up in to the attics of your garage and even having done a lot of damage to your cars. So it's a very important thing to have a professional door dealer taking care of is to ensure these safety retention cables are secure and properly installed.
One of the most common concerns that people have is that the garage door is getting noisy, and some of this stuff you can take care of yourself. Some of this stuff you can take care of easily yourself, and just with a regular aerosol can of lubricant we recommend about every 6 months or so to go through and spray the rollers and the hinge points, that in itself can reduce a lot of the noise that may develop and is something that you can easily do yourself.
Garage Door Tips and Concerns - 5 min
---
WARRANTY
Sometimes Things Happen
No one likes it when things go wrong, no one more than us, but if it does check out our Warranty
---