Push for Map Directions
Car Truck Chip & Transponder Keys Cut & Programmed Leduc Door Surgeon
Chip Keys and Transponder Key Programming Car & Truck Remotes
Need your truck or car chip key, keyless entry remote, proximity key, transponder key, FOB or high security automotive key programmed and cut? Door Surgeon's Leduc car truck chip & transponder keys cut & programmed service counter has all the diagnostic tools for programming your new professionally copied and duplicated keys. Plus a team of trained Leduc key cutting service counter technicians to perform the work. Our specialty automotive key cutting service counter can supply and program your specialty key often on your first visit and typically the key cutting an programming work can be done within an hour.
If you have lost your car or truck chip key, transponder key, vehicle keys, keyless entry remote, FOB, vehicle remote, high security automotive key or proximity key, and have nothing to start your car or truck, Door Surgeon's team of specialty automotive key service counter can code cut a key to your car or truck, erase the old keys and program in the new keys.

Laser and Sidewinder Key Cutting for Trucks and Cars
Door Surgeon has the new sophisticated computer programming systems to create a specialty automotive key and or copy a specialty automotive key that will operate your door lock as well as your ignition system.
---
Visit Door Surgeon's car truck chip & transponder keys cut & programmed service counter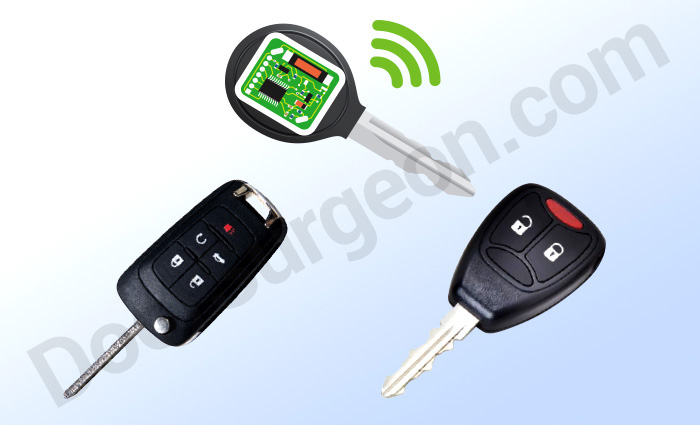 Car &amp Truck Automotive Chip Keys & Vehicle Remotes Cut & programmed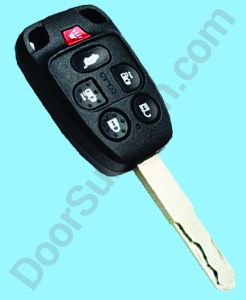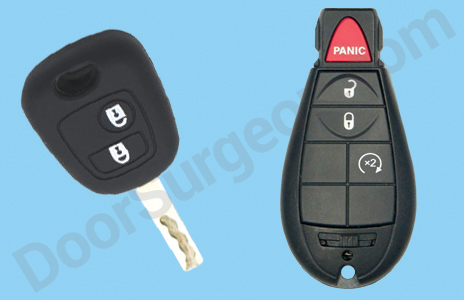 Door Surgeon can supply high security automotive keys and remotes. Door Surgeon's Leduc key cutting service centres have a full selection of car and truck chip keys, remotes, transponder keys, proximity keys and keyless entry fobs to have your keys copied or made. Door Surgeon's trained and certified specialty key cutting and programming service technicians can do in-shop programming.
Door Surgeon stocks security keys and car and truck remotes for the following vehicle brands: Acura, Buick, Cadillac, Chevrolet, Chrysler, Daewoo, Dodge, Eagle. As well as: Ford, GMC, Honda, Hyundai, Infiniti, Jeep, Kia, Lexus, Lincoln, Mazda, Mercury, Mitsubishi, Nissan, Oldsmobile, Plymouth, Pontiac, Saturn, Scion, Subaru, Toyota.
---
---
Mobile Car Truck Chip & Transponder Keys Cut & Programmed Servicing Leduc
Mobile Door Parts & Repair Services Leduc
---
Door Surgeon Sales & Service Parts Centre Shop
Door Surgeon Edmonton Service Centre: 17812 118 Ave NW, Edmonton, Alberta, T5S2W3
Store Location Directions:
We are located North of 100 Avenue, south of the Yellowhead Freeway, west of 142th Street, east of the Anthony Henday, on the northwest corner of 118 ave. and 178 st. @ 17812 118 Ave NW, Edmonton, Alberta, T5S2W3 We are easy to find by driving on 118 ave to the corner of 178 St & 118 Ave.
17812 118 Ave NW, Edmonton, Alberta, T5S2W3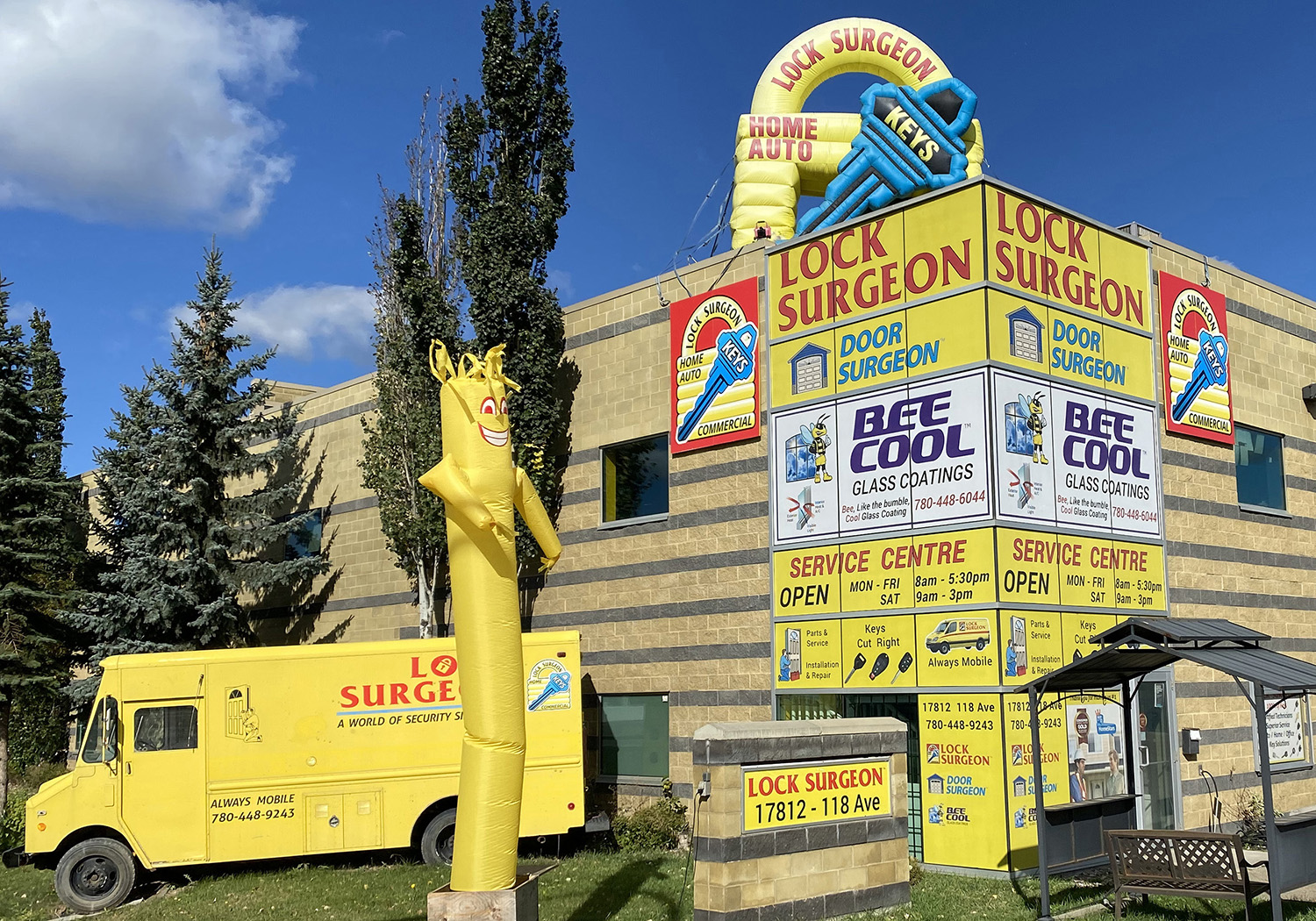 17812 118 Avenue NW, Edmonton, Alberta, T5S2W3
---
Laser Key Cutting, Chip Key Programming & Sidewinder Key Cutting - 3 min
Car and Truck Keys Sidewinder and Laser Key Cutting Key Programming
---
Truck and Car Fobic Keys, Remote Key Heads & Switchblade Key Fobs
In-shop Sales and Service Car and Truck Key Programming and Key Cutting
---
WARRANTY
Sometimes Things Happen
No one likes it when things go wrong, no one more than us, but if it does check out our Warranty
---