Push &nbsp To &nbsp Call &nbsp Us
Door Surgeon Door Access Control Key FOB Card Systems Edmonton
Door Access Control systems for apartment doors, condominium doors, office doors and warehouse doors
Doors can be fitted with access control system devices that will control door entry and exit access. This can range from card-swipe access to FOB access, Push-button access, keyed switch access and digital access interacting with electric strikes and time-lock control systems. Often doors require modifications and Door Surgeon's mobile door access control installation and repair team can renovate the door to accept the appropriate access controller device, as well as supply and install the electric strike. Door Surgeon can provide access control advice so that you get the latest product offering that will give you the most secure door access monitoring device.
Visit Door Surgeon's Access control parts and service centre or call to have mobile on-site service
Visit one of Door Surgeon's access control parts centres to view door access control systems, security do-not-copy Keys, Fob and card access control, digital push-button entry and bluetooth electric strikes. Maglocks, time-locks, switches for automatic door openers and automatic door closers. Bluetooth access control can be developed to work from your smartphone with use of app. We look forward to the opportunity to discuss options that might best work for the access control of your apartment door, business door, office door, commercial door and warehouse doors.
Door Surgeon's door access control service technicians can help match your entry system needs to the right access control products. Door Surgeon's mobile access control installation servicemen can visit your business and provide expert installation and repair to your door entry system. These will then accept whatever access control system you decide works best for your entry door. Door Surgeon's access control system service personnel can supply and install an entire door access system to meet your needs. We can also take on the installation and repair of electric strikes.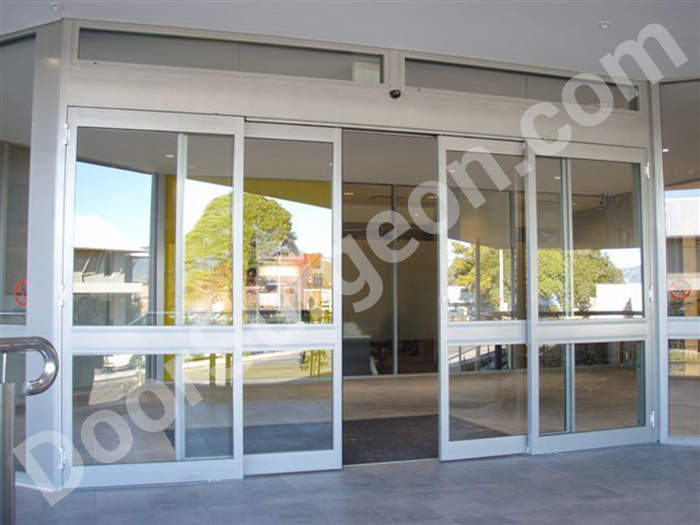 ---
Edmonton Digital Push-button Entry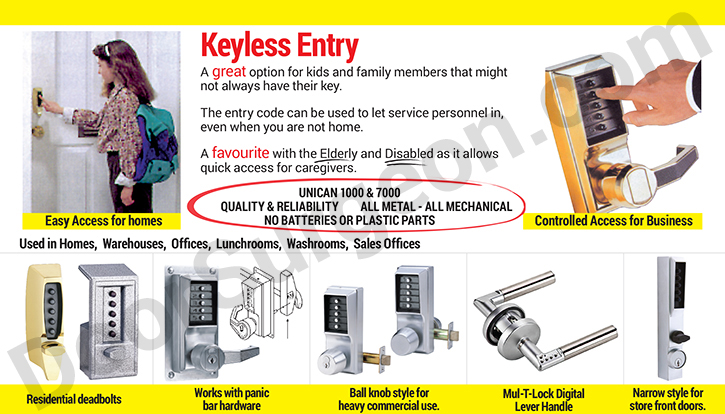 Push-button entry, suitable for home, office and commercial doors.
Door Surgeon has a variety of locksmith grade keyless push-button digital entry systems that can be installed by one of our expert mobile door push-button digital entry service technicians. These systems can also be purchased at one of Door Surgeon's door access control sales and service centres. These units can be used to allow for fast and easy control access. The Dormakaba Unican digital push-button entry is built to last, requires no batteries, is made of steel to withstand physical attacks. Push-button entry systems can allow for access to buildings by maintenance and service staff by calling for a code from the management team to allow access to the door in question.
Push-button entries can be provided for residential home doors or suite access, commercial office, warehouse and storeroom door traffic control. As well as front entries for apartments, condominiums and institutional doors. The benefit to using push-button entry systems is that the push-button code can be changed at any time. This will then lock out previous users and re-establish new users into certain areas or doors. A key-overide option can be provided for some of the digital push-button entry systems that will then allow for maintenance or cleaning staff to enter all the push-button entry systems by using a key. The door access control serviceman can train you how to change the push-button entry code yourself or can make arrangements for Door Surgeon's service tech to come out and change your code when needed or on a regular maintenance schedule.
---
Mul-T-Lock Key Control Edmonton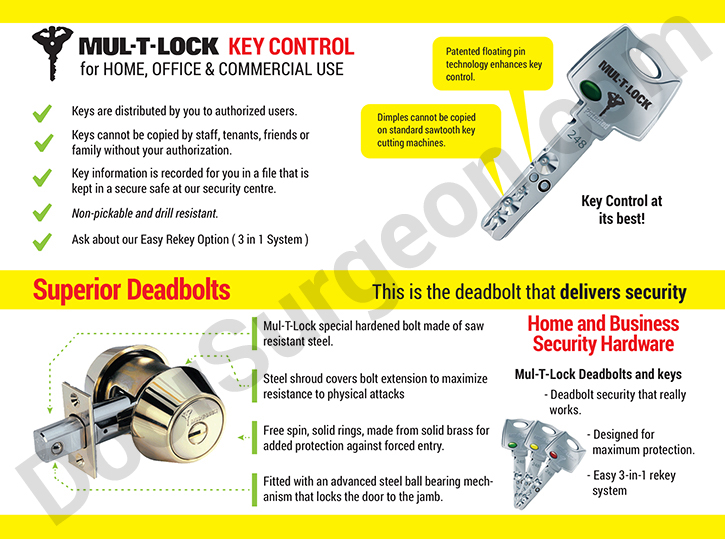 Security key systems such as Mul-t-lock, Medico and MX-11
Door Surgeon's mobile key control service technicians can visit your site and consult with you about which security key do-not-duplicate system will best meet your key control and access control needs. These are high quality key systems, some of which cannot be picked, bumped or drilled. Only the registered key owner can purchase keys thus controlling the use among staff or tenants.
Typically security keys are distrubuted to tenanats and those tenants will then pay a deposit for the keys. This will reduce the amount of lost keys as the tenant has a vested interest in maintaining security for the building or lose their deposit if key is lost. The landlord may also be of the opinion that he is renting the unit to one or two individuals which means they would only require one or two keys. This reduces the opportunity for the tenant to have multiple keys made and have a number of unregistered tenants living in an apartment space that is only registered to support one or two renters. As with all access control limits are now made to stop random public entry to your building, stairwells and parkades, thus reducing the opportunity for suite break-in entry, internal vandalism and car theft.
---
Various Door Switches for Access Control Edmonton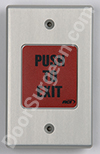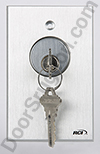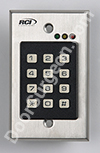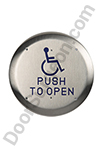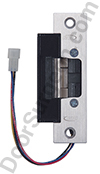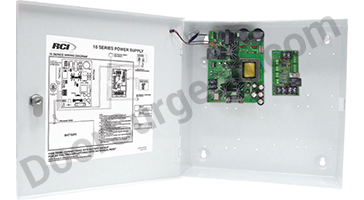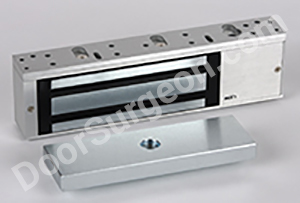 Switches, automatic door openers, control boxes and time-locks
Door Surgeon's mobile access control system installers can match the components that will meet your needs. You can choose from card-swipes, access FOB's, simple push-button entry. Or old school keyed entry to control things such as front entry doors on businesses, warehouses, apartments. As well as offices, handicap access doors and even garage doors for parkade units with electric strikes, mag-locks or timed entry.
---
Edmonton Bluetooth Access Controls in Edmonton
Mobile phone app lets you control a variety of doors in businesses, offices or warehouse applications
Access control technology can be supplied and installed at your business, office, commercial building, apartment, warehouse or home. Door Surgeon's access control system can be used to interface with a variety of hardware components on doors such as: electric strikes, mag-locks and automatic door openers. The IT team at Door Surgeon can meet with you to determine the best product to use. Click on the link above photo to go directly to the Bluetooth Access Control details page.The team at Door Surgeon works hand in hand with sister companies at Lock Surgeon.
---
---
Door Surgeon Door Access Control Key FOB & Card Systems Service: In Edmonton and Area
Northeast Edmonton, Northwest Edmonton, Southeast Edmonton, Southwest Edmonton, Millwoods, Terwillegar, Jasper Place, Claireview, Bonnie Doon, Strathcona, Glastonbury, Eaux Claires, Balwin, Pembina, Beverly, Ottwell, Pleasantview, Summerside, Windermere and others.
Also providing mobile access control and key FOB service to surrounding areas of Edmonton:
Sturgeon County, Strathcona County, Leduc County, Parkland County
---
Door Surgeon Door Access Control Key FOB & Card Systems Service Centre Shop
Door Surgeon Door Access Control Key FOB & Card Systems Service Centre: 17812 118 Ave NW, Edmonton, Alberta, T5S2W3
Store Location Directions:
We are located North of 100 Avenue, south of the Yellowhead Freeway, west of 142th Street, east of the Anthony Henday, on the northwest corner of 118 ave. and 178 st. @ 17812 118 Ave NW, Edmonton, Alberta, T5S2W3 We are easy to find by driving on 118 ave to the corner of 178 St & 118 Ave.
17812 118 Ave NW, Edmonton, Alberta, T5S2W3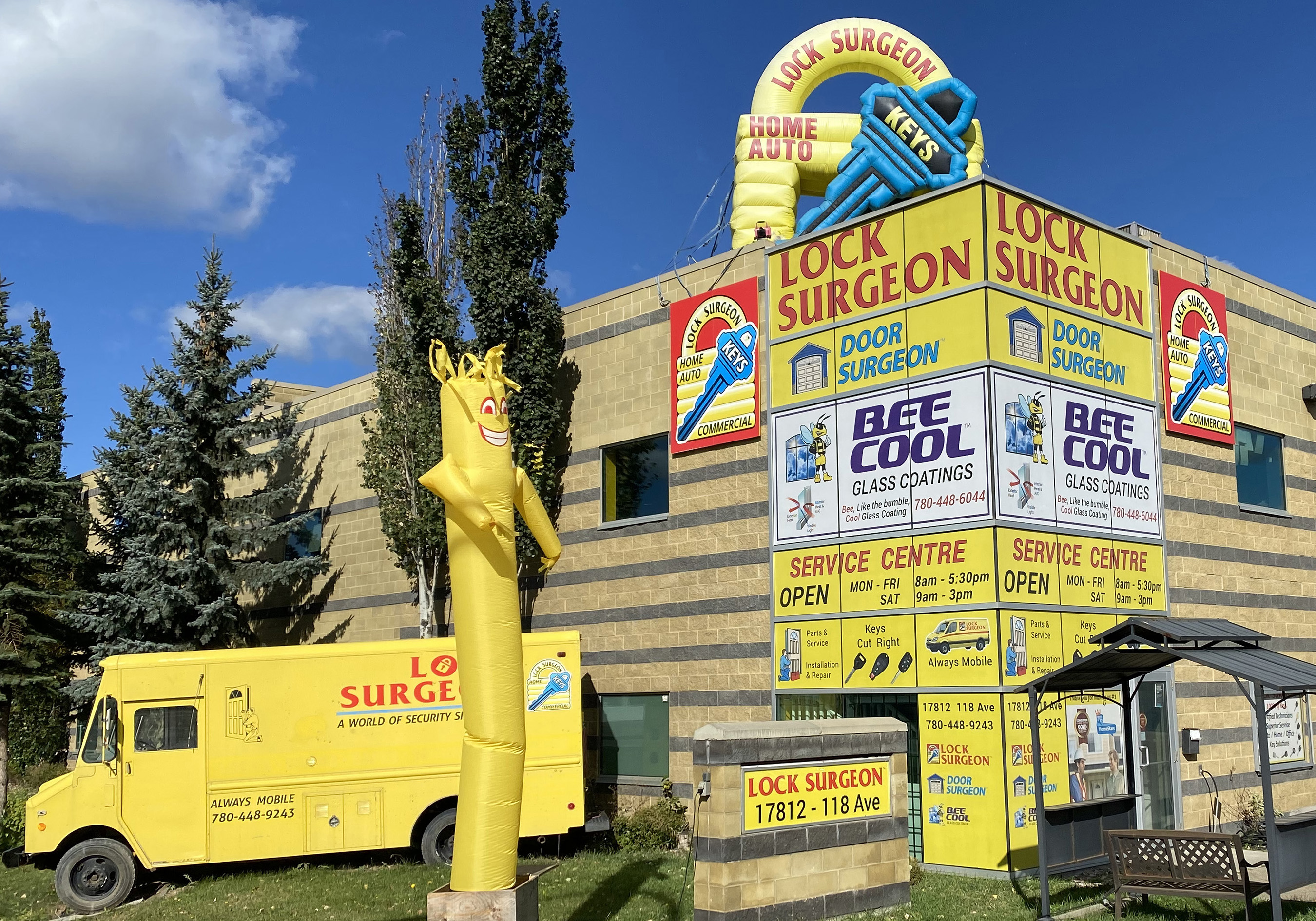 17812 118 Avenue NW, Edmonton, Alberta, T5S2W3
---
WARRANTY
Sometimes Things Happen
No one likes it when things go wrong, no one more than us, but if it does check out our Warranty
---